Between some kids staying late and some family coming early, we had about a thirty minute break between parties instead of a two hour break, but hey, how often does your kid become a teenager, right?
Cousin Steven got hurt (pinched meniscus) in his football game, so Rick, Adri, Jesse, and Steven couldn't make it at the last minute. Bobcat unexpectedly had to have her appendix out on Wednesday, so she couldn't make it either. We definitely felt everyone's absence, but we somehow managed to eat all the three-meat sliders without them.
I think "Little Cousins" Matthew and Michael had a better time at our house yesterday than they ever had, thanks to the pool table, LOL.
As I predicted last night, today for church, she wore her new Mickey Mouse t-shirt, her new black hoodie, her new earrings, and her new burgundy laceless Converse.
This afternoon, she got started spending her gift cards and cash. So far, she's ordered these: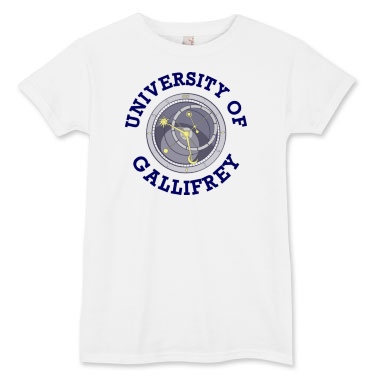 The t-shirt is a Dr. Who joke (Dr. Who is from the now-destroyed planet of Gallifrey). The first book will be out in early October. The second book won't be out until March, but she pre-ordered it anyway.
I hope she enjoys her actual birthday on Thursday, even though she's got school and homework...